Place the left and right speakers in the ear pockets of your helmet. Make sure the speakers are facing towards your ears.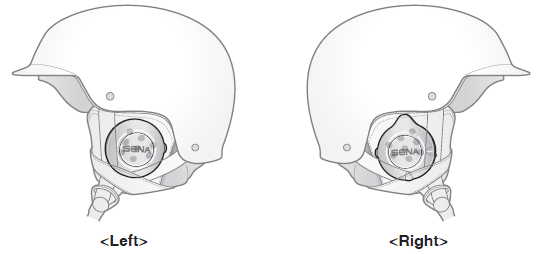 Note:
The bulged part of the right speaker is the antenna. Make sure that the
antenna is facing towards the sky so that the internal microphone is facing
closest to your mouth.