I am getting error message "Failed to recognize device.  Cannot open USB??
The Sena Device Manager allows you to upgrade the firmware and configure the device settings directly from your PC. Using this software, you can assign speed dial presets, FM radio frequency presets and more. It is available for both Windows and Mac. 
Before you begin to update firmware you MUST power your device off.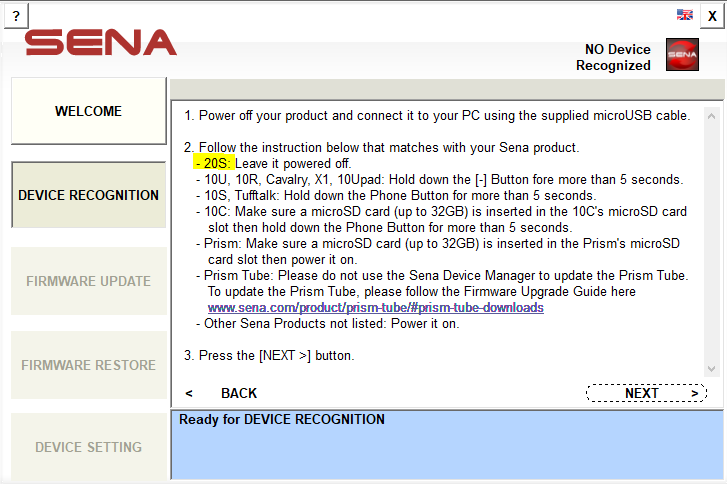 If you do not power the device off then you will see this following message:

For more information on downloading the Device Manager, please visit www. Sena.com.