1. Open the right speaker cover by lowering the slide lock.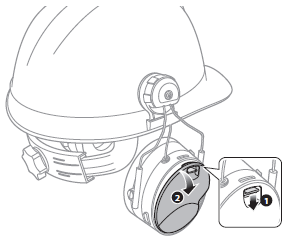 2. Place the Li-ion Rechargeable Batteryinside the battery slot. You can use three AAA batteries (sold separately) as an alternative power source for the Tufftalk.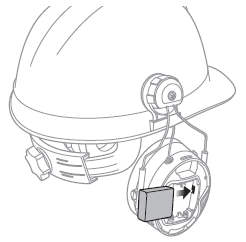 3. Close the cover and lock it into place by raising the slide lock.