For proper use, the helmet must sit level on the head and low on the forehead. The Sena helmet uses a simple, quick-release buckle system that, once adjusted, can be buckled and unbuckled without changing the adjustment. For proper use, the straps must be tight and evenly tensioned.
To properly wear your helmet:
1. Position the helmet on your head with the front covering your forehead. If the helmet is tipped back and is not covering your forehead then the helmet is not in the proper position.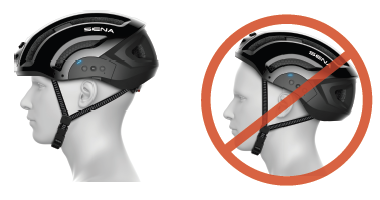 WARNING:
Always wear the helmet in the proper position on your head with the front of the helmet covering your forehead for maximum protection. Never wear the helmet tipped back as the helmet will be in the improper position causing your forehead to be exposed. All fitment adjustments need to be made with the helmet in the proper position.
2. Position the strap adjuster centered, just below your ears.
3. Position the helmet low on your forehead with the buckle under the chin and back against the throat. The straps should fit comfortably around both ears.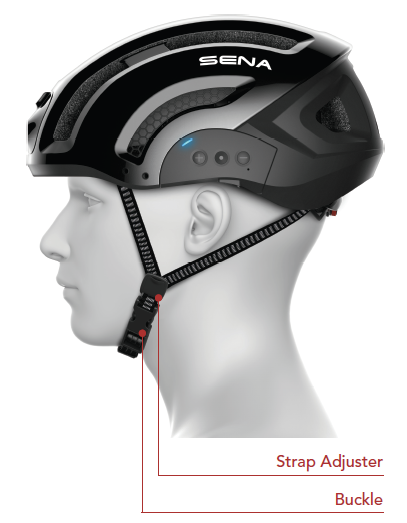 4. With the strap adjuster in the proper position, adjust the chinstrap tension at the buckle. Adjust the tension so the chinstrap is tight and comfortable by pulling the chinstrap end through the buckle to either tighten or loosen as needed. Use the "O-Ring" to secure the excess strap. Always wear the helmet with the chinstrap buckle fastened and the chinstrap pulled tight and positioned back against the throat. With the strap buckled and the helmet positioned, you should feel the chinstrap pull firmly against your chin as you open your mouth. When properly adjusted the helmet will wrap around your head and cradle it with firm, but comfortable pressure.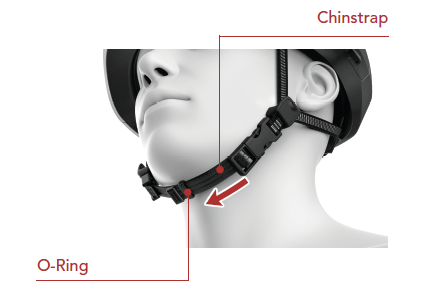 5. Your helmet is equipped with an adjustable retention system which helps stabilize the helmet in the correct position when you ride. When wearing the helmet, turn the retention system knob clockwise to tighten the helmet or counterclockwise to loosen the helmet.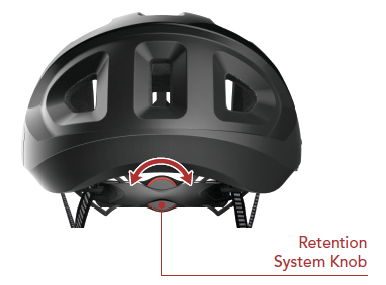 6. To change the height of the retention system, firmly pull or push the retention system upward or downward to a different position.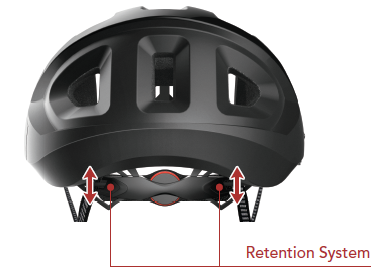 WARNING:
For maximum protection, this helmet must be fitted and attached properly to the wearer's head in accordance with the following instructions. If after adjustment the helmet does not fit properly, do not use the helmet. Return it to the retailer or Sena.