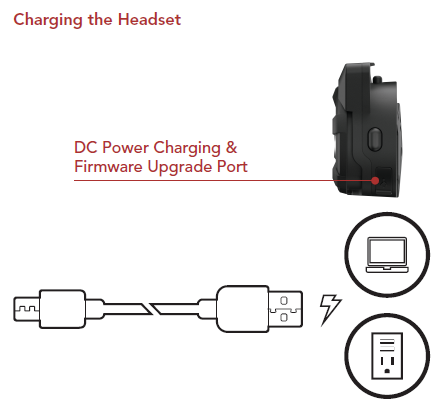 The headset will be fully charged in about 1.5 hours. (The charging time may vary depending on the charging method.)
Note:
- The headset includes a Fast Charging feature which allows it to charge quickly over a short period of time. For example, a user can get 5 hours of talk time after charging the headset for 20 minutes.
- Any 3rd party USB charger can be used with Sena products if the charger is approved by either the FCC, CE, IC or other locally approved agencies that Sena accepts.