Voice Command Setting (Default: Enable)
A Voice Command setting can be found in the settings menu, accessible through Sena Device
Manager or Sena Smartphone App.
When Voice Command is enabled, you can use your voice to give a command the Bluetooth system operate certain operations completely handsfree. If Voice Command is disabled, you will need to operate all of the functions using the buttons on the Bluetooth system.
The Voice Command of the Bluetooth system allows you to operate certain operations by simply using your voice. You can control the Bluetooth system completely handsfree using the voice recognition. The voice command function works only with English commands.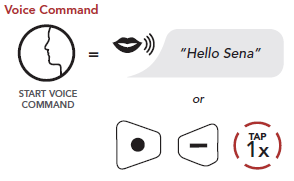 Speak a voice command from the table below: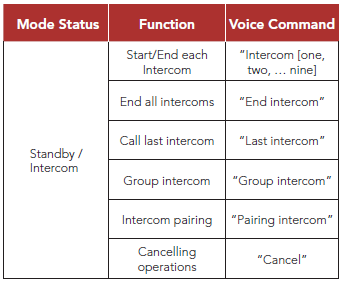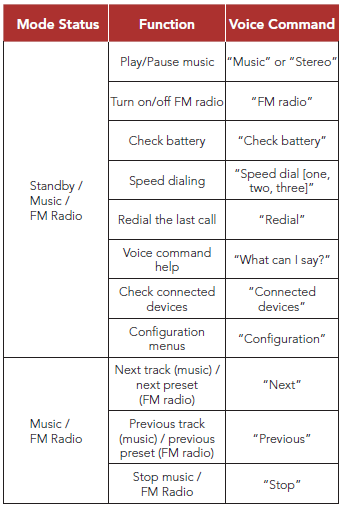 Note:
• Voice Command performance may vary based on the environmental conditions including
riding speed and ambient noise. To improve the performance, minimize wind noise on the
microphone by closing the visor.
• To activate the Voice Command during an intercom conversation, tap the Center Button
and (-) Button at the same time.