The SRL2 and SRL shares the same hardware (speakers, antenna, Bluetooth module and button module) except for the microphones. The new SRL2 is designed specifically for the 2019 Shoei GT-Air II helmet.
The new SRL2 comes with two types of microphones, a wired mic and a wired boom mic.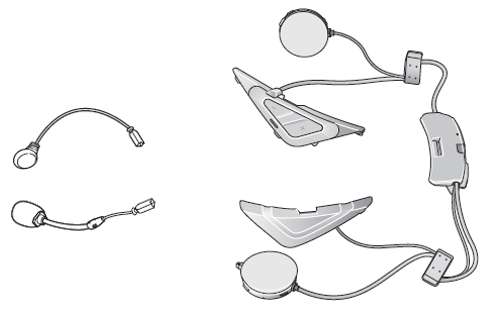 The wired microphone that is supplied with the SRL2 is a slimmer mic that adheres to the front inside of the Shoei GT-Air II full face helmet. You can use the wired mic if there is not enough space between your mouth and the front of helmet.
The SRL has a fixed boom microphone which is designed specifically for the Shoei Neotec II "flip-up" helmet.