Charging
The Bluetooth system can be charged using many common methods via the supplied USB power & data cable:
1. Plugged into a computer's USB port.
2. With a USB-equipped AC adapter via a wall outlet charger.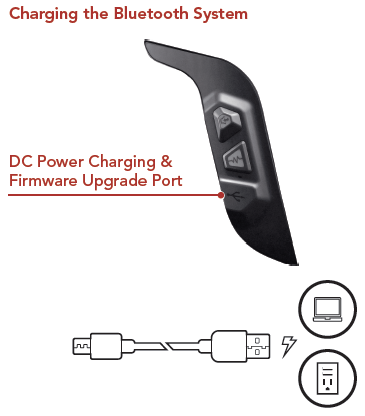 Depending upon the charging method, the Bluetooth system will be fully charged in about 2.5 hours.
Note:
• Please make sure to take off your helmet while charging. The Bluetooth system automatically turns off during charging.
• Any 3rd party USB charger can be used with Sena products if the charger is approved by either the FCC, CE, IC or other locally approved agencies that Sena accepts.