Checking the Battery Level
There are two ways to check battery level:
1. Visually, with LEDs when powering on.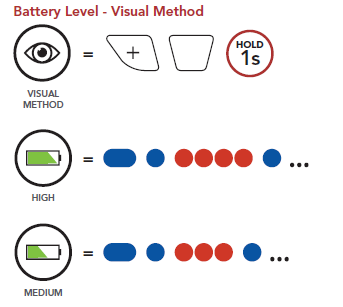 Note:
a. The battery performance may be reduced over time with usage.
b. Battery life may vary depending on conditions, environmental factors, functions of the product in use, and devices used with it.
2. Audible method: press and hold the Center Button and the (+) Button for 3 more seconds as the Bluetooth system powers on. A prompt will announce the remaining battery level.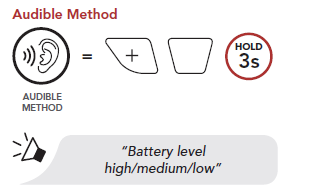 Note:
• Blinking LEDs alternate from blue to red when battery power is low.
• When the battery is low while in use, you will hear a voice prompt saying "Low battery".