If the Mesh Intercom communication experiences interference because
other groups are also using channel 1, change the channel. You can
select one of 1 to 9 channels.
1. Enter into the Channel Setting.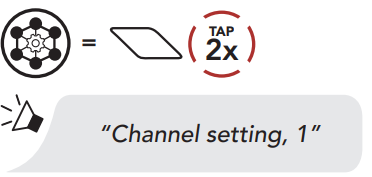 2. Navigate between the channel.


3. Save the channel.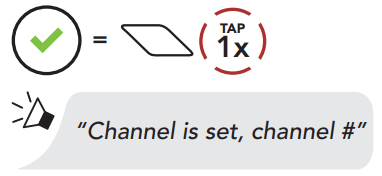 4. To exit the Channel Setting, tap the (+) Button or the (-) Button until
you hear a voice prompt, "Exit", and tap the Center Button.