Universal Intercom allows you to have intercom conversations with
users of non-Sena Bluetooth headsets. Non-Sena Bluetooth headset
can be connected to the Sena headset if they support the Bluetooth
Hands-Free Profile (HFP). You can pair the headset with only one
non-Sena headset at a time. The intercom distance depends on the
performance of the Bluetooth headset to which it's connected. When a
non-Sena Bluetooth headset is paired with the headset while another
Bluetooth device is paired via Second Mobile Phone Pairing, it will be
disconnected.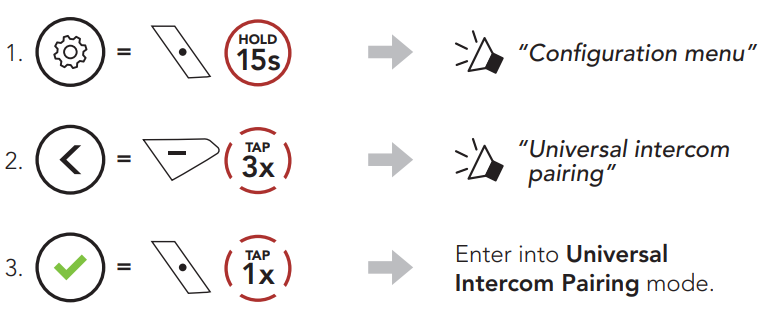 4. Put the non-Sena Bluetooth headset in Hands-free Pairing Mode. The
headset will automatically pair with a non-Sena Bluetooth headset.