GPS Pairing
1. Execute GPS Pairing by holding down the Jog Dial for 5 seconds.
2. Within 2 seconds,
3. Tap the Phone Button once to hear the voice prompt, "Second mobile phone pairing".
4. Again within 2 seconds Tap the Phone Button to hear the voice prompt, "GPS pairing".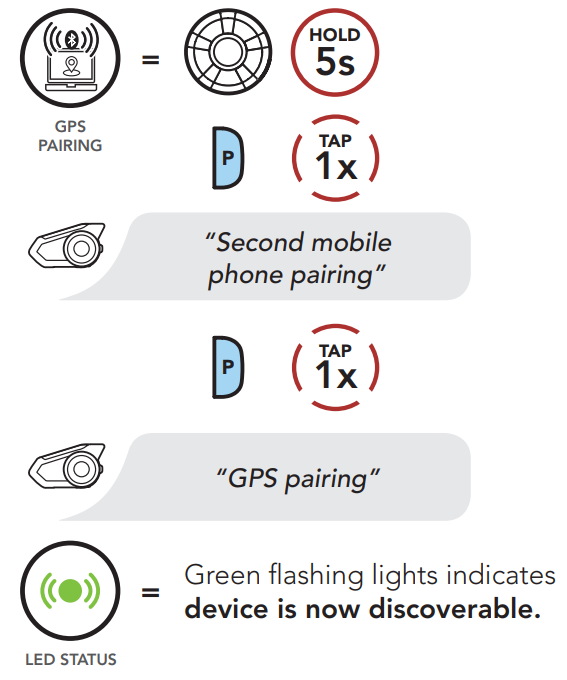 5. With your Bluetooth device on the GPS navigation screen,
6. Select the headset in the list of devices detected.
7 If your Bluetooth device asks for a PIN, enter 0000.
Note: If you pair your GPS device via GPS Pairing its instructions with not interrupt your intercom conversations, but overlay with them