Up to three people can communicate via intercom with the headset simply by pairing their headsets.
Pairing with Intercom Friends
1. Press and hold the Jog Dials of two headsets for 5 seconds until you hear the voice prompt, "Intercom Pairing"
Pairing Headset A with Headset B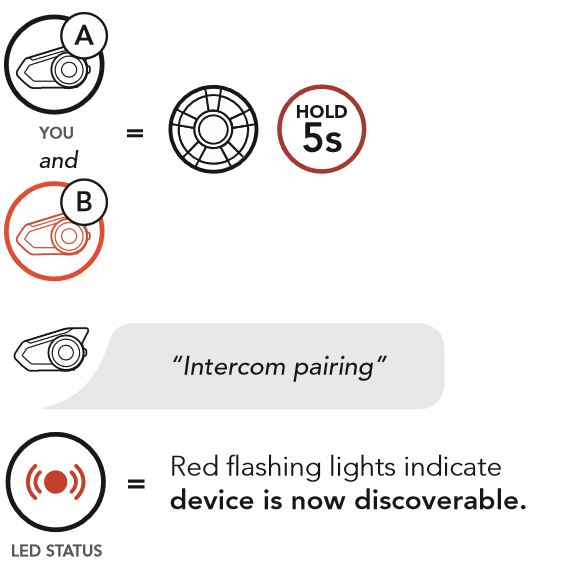 2. Tap the Jog Dial on either headset and wait until the LEDs of both turn blue.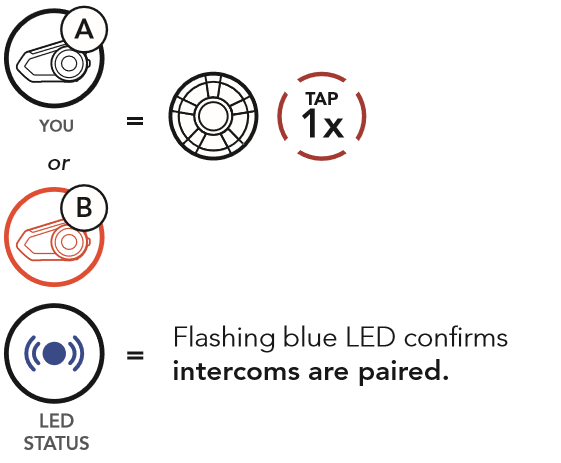 3. Repeat steps 1 and 2 to pair with intercom Friends C & D
Last-Come, First-Served