Playing Music with Bluetooth Devices
1. To play or pause music, press and hold the Jog Dial for 1 second until you hear a double beep.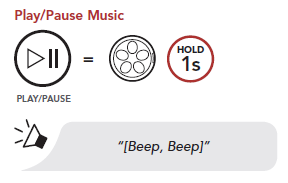 2. To adjust the volume, rotate the Jog dial.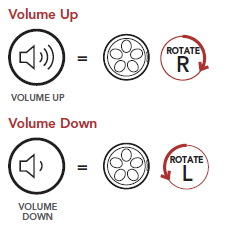 3. To track forward or back, rotate while pressing the Jog Dial clockwise or counter clockwise.