Checking the Battery Level
There are two ways to check battery level:
1. Visually, with LEDs when powering on.
Battery Level - Visual Method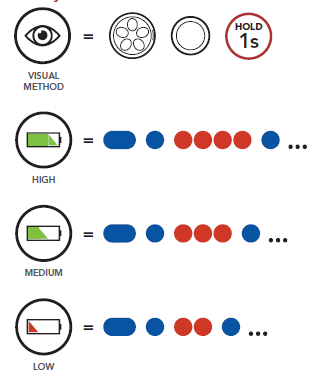 2. Audible method: press and hold the Jog Dial and the Phone Button for more than 5 seconds. as the Bluetooth system powers on. A prompt will announce the remaining battery level.

Audible Method