GPS Pairing

Additional Mobile Phone, GPS, MP3 Players or Sena SR10 Two-way Radio Adapter
1. To pair the second mobile phone, press and hold the Jog Dial for 5 seconds and tap the Phone Button.
Access Second Mobile Phone Pairing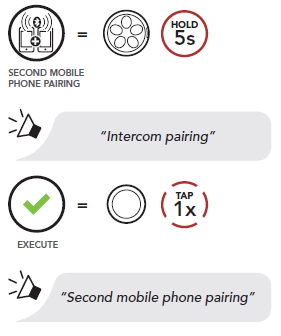 2. With your mobile phone in Bluetooth-pairing mode, select Savage in the list of devices detected.
3. If your mobile phone asks for a PIN, enter 0000.