Using the PowerPro Mount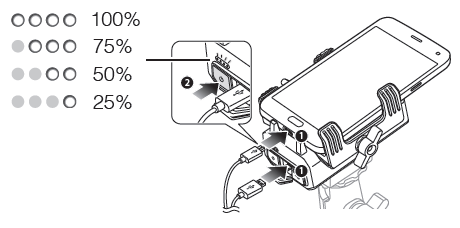 Note:
- To begin charging, press the Power Button after you connect the USB power cable.
- To find out the battery level during use, tap the Power Button. The LED indicator will light up to
show the Remaining battery level.
- Sena PowerPro Mount is compatible with 5V input USB-charged devices only.