Up to one other person can communicate via intercom with the Cavalry Lite Bluetooth Helmet simply by pairing their headsets.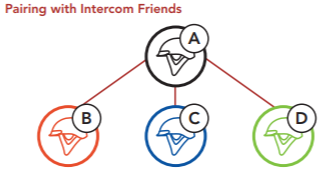 1. Press and hold the Center Buttons of two Bluetooth Modules for 5 seconds until you hear the voice prompt, "Intercom pairing."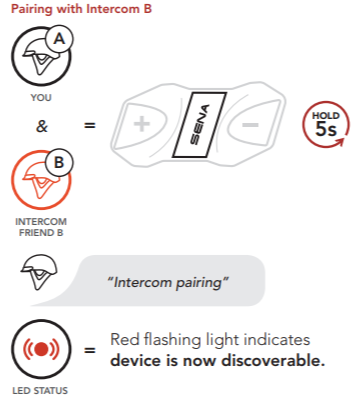 2. Tap the Center Button on either Bluetooth Module and wait until the LEDs of both turn blue.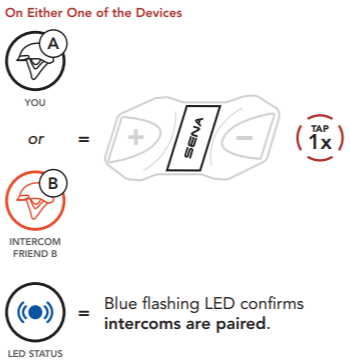 Note:
The only difference is about Intercom (two-way with 100 meter distance).