Intercom Pairing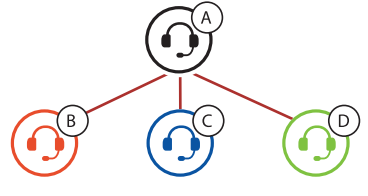 1. Press and hold the Center Button of two Bluetooth systems for
5 seconds until flashes red.
2. Tap the Center Button on either Bluetooth system and wait until the
LEDs of both turn blue.
Pairing with Intercom B On Either One of the Devices

3. Repeat steps 1 and 2 to pair with Intercom Friends C & D.
Last-Come, First-Served